Taiwan-based independent arts magazine White Fungus returns to print for the first time since the pandemic with the release of its 17th issue. The new edition can be purchased here.
The new issue features in-depth articles on bats, avant-garde jazz group The Art Ensemble of Chicago, plus an exploration of the world of Taiwanese folk religion and its connection to art, politics, tourism, and the criminal underworld. 
There is video art from Brazil and a look back on composer Annea Lockwood's London years in the 1960s and 1970s, during which she created her legendary Glass Concerts and Piano Burnings. The issue also features a look back on the life and work of Paul Celan, often called Europe's greatest post-war poet.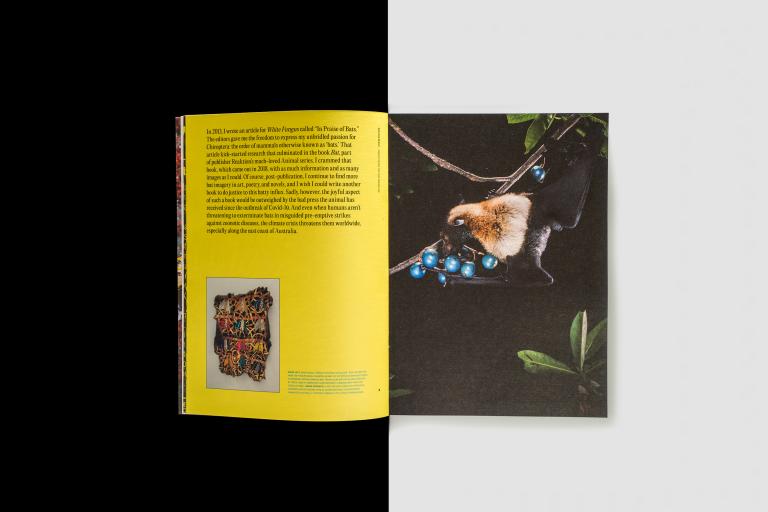 Bats Return to White Fungus
In "Batlove Redux: Urgent Praise for our Winged Kin," Melbourne writer Tessa Laird mounts an impassioned defence of bats whom she says have once again been unfairly maligned following the Covid pandemic. Some have even called for their eradication, despite the mammals' crucial role in our ecosystem.
Laird, the author of the book Bat, part of Reaktion's much-loved Animal Series, celebrates the wondrous creatures before describing her heartbreak at their plight amidst a warming planet. The author recalls art and literature inspired by bats and recounts her heartbreaking experiences volunteering to rescue flying-foxes during forest fires at Yarra Bend Park in Australia.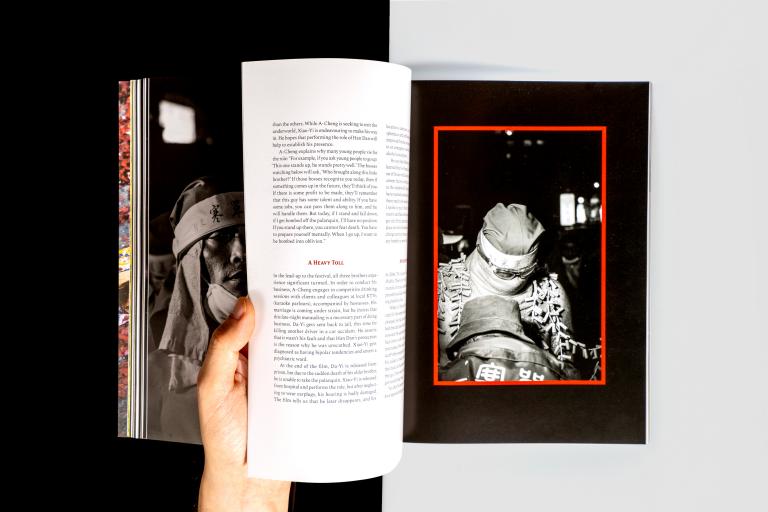 Bombing Lord Han Dan
In "Bombing Lord Han Dan: Taitung's Gangster God," we take a deep dive into Taiwan's unusual and extreme ritual in which participants, mostly members of the criminal underworld, stand half naked on a palanquin and are "bombed" mercilessly by live fireworks to please the deity, Lord Han Dan. Banned in the 1980s as an extortion racket, the ritual was revived and is now a major tourism event. 
The article is the most comprehensive account of the ritual in English to date, including interviews with practitioners, and the award-winning feminist filmmaker Ho Chao-Ti, who entered that most patriarchal of worlds to create her documentary The Gangsters' God. The article is accompanied by stunning photographs of the event.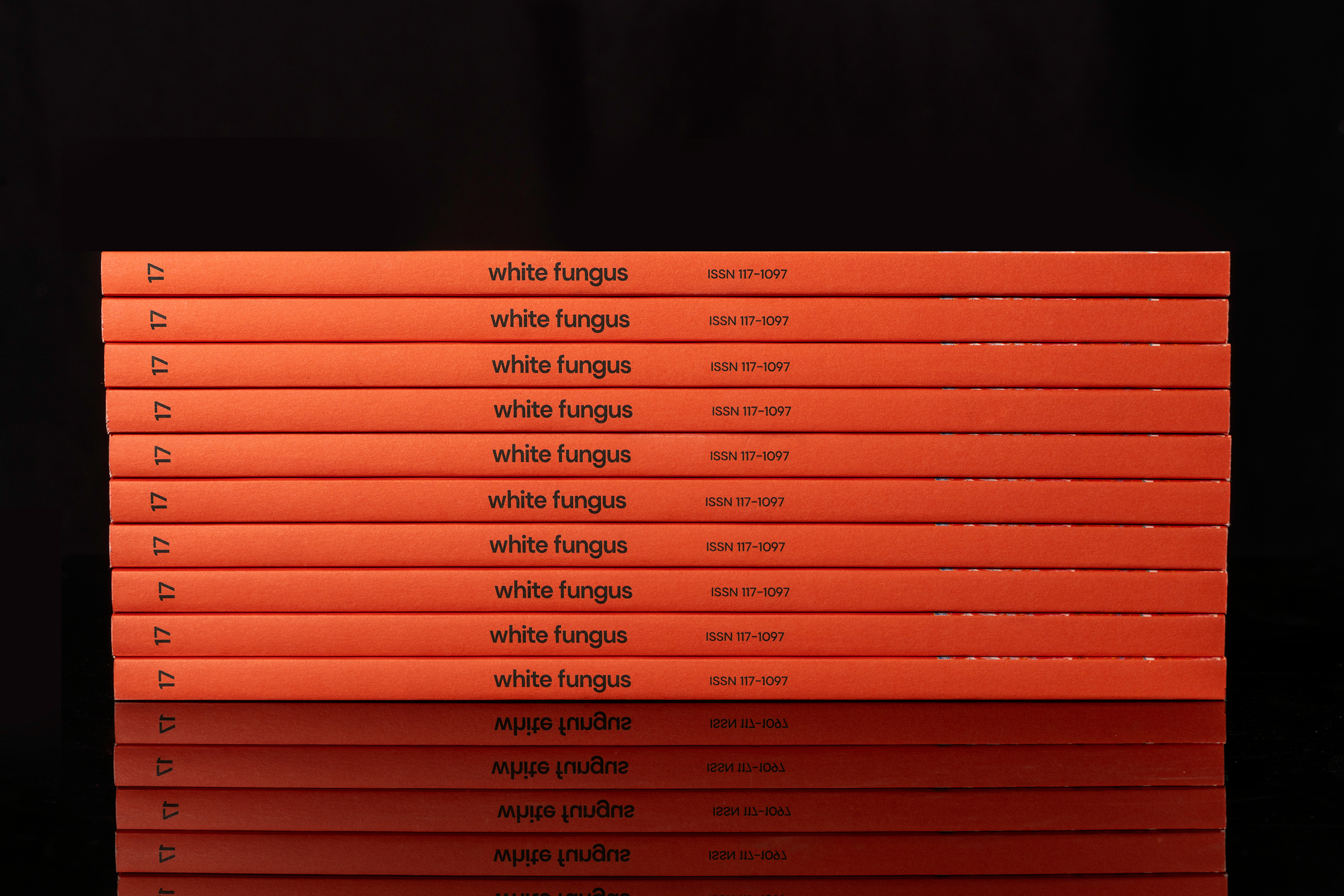 About White Fungus
White Fungus was founded in Wellington, New Zealand, in 2004 by brothers Ron Hanson and Mark Hanson. In 2009, the Hansons relocated back to Taiwan, where the magazine has since been based. 
The publication began in the spirit of pure anarchy as an intended one-off staple-bound political zine protesting the building of an inner-city motorway that would cut through the heart of Wellington's arts district. Copies of the first three issues were produced on a photocopier, wrapped in Christmas paper, and hurled anonymously through entrances of businesses in the city. 
Since its rambunctious beginnings, White Fungus has evolved into an internationally distributed print publication that covers art, music, literature, history, and politics. White Fungus eschews demographics and easy classification, instead choosing to stubbornly build an audience guided by curiosity and an openness to the world around us.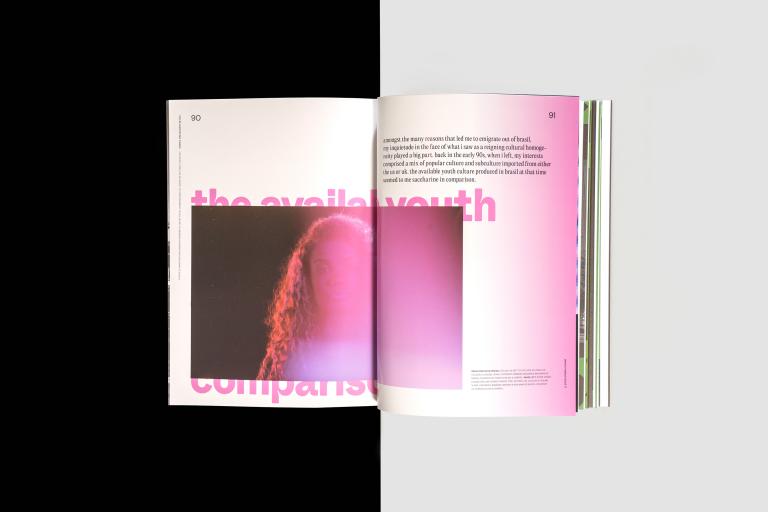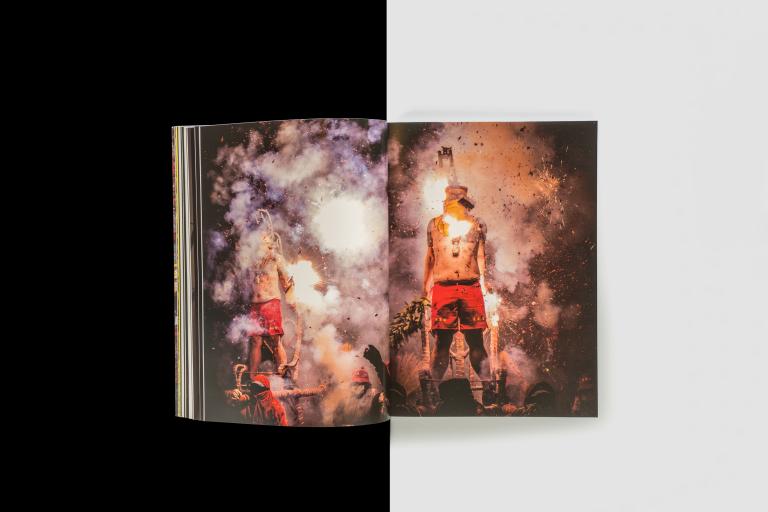 Every cover of the magazine is derived from a scan of a can of "white fungus" the Hansons discovered in their local supermarket in Taiwan. These covers provide few clues as to the content hidden within the magazine's pages. 
White fungus is a wild mushroom used in traditional Chinese medicine for centuries. Today it is commonly served in soup as a local delicacy. White fungus is believed to be good for immunity, the brain, heart, and skin. 
Paul Holdengräber described his impression of the magazine when speaking with White Fungus editor Ron Hanson on his podcast The Quarantine Tapes. 
"That gesture also is a kind of gesture you make towards the reader, saying, 'I trust you,' and in a way, you're enticing people into the unknown. You're saying, 'Let your curiosity lead you and be perplexed by what you might find because you're going to open this magazine at your risk...'