Tainan in southern Taiwan is home to one of the island's more idiosyncratic entertainment and religious narrative displays. In the basement of Madou Daitian Temple, one may encounter, if they please, an animatronic rendering of the Daoist conception of hell in all 18 of its gory levels. 
Such gruesome and enthralling presentations of the underworld, whether in the form of tourist attractions, temple scrolls, or ancient literature, have been a popular genre dating back to 10th Century imperial China. Weaving together Buddhist and Daoist theology with Confucian morality and popular fiction, this moralizing entertainment is mutable in its transmission throughout Asia.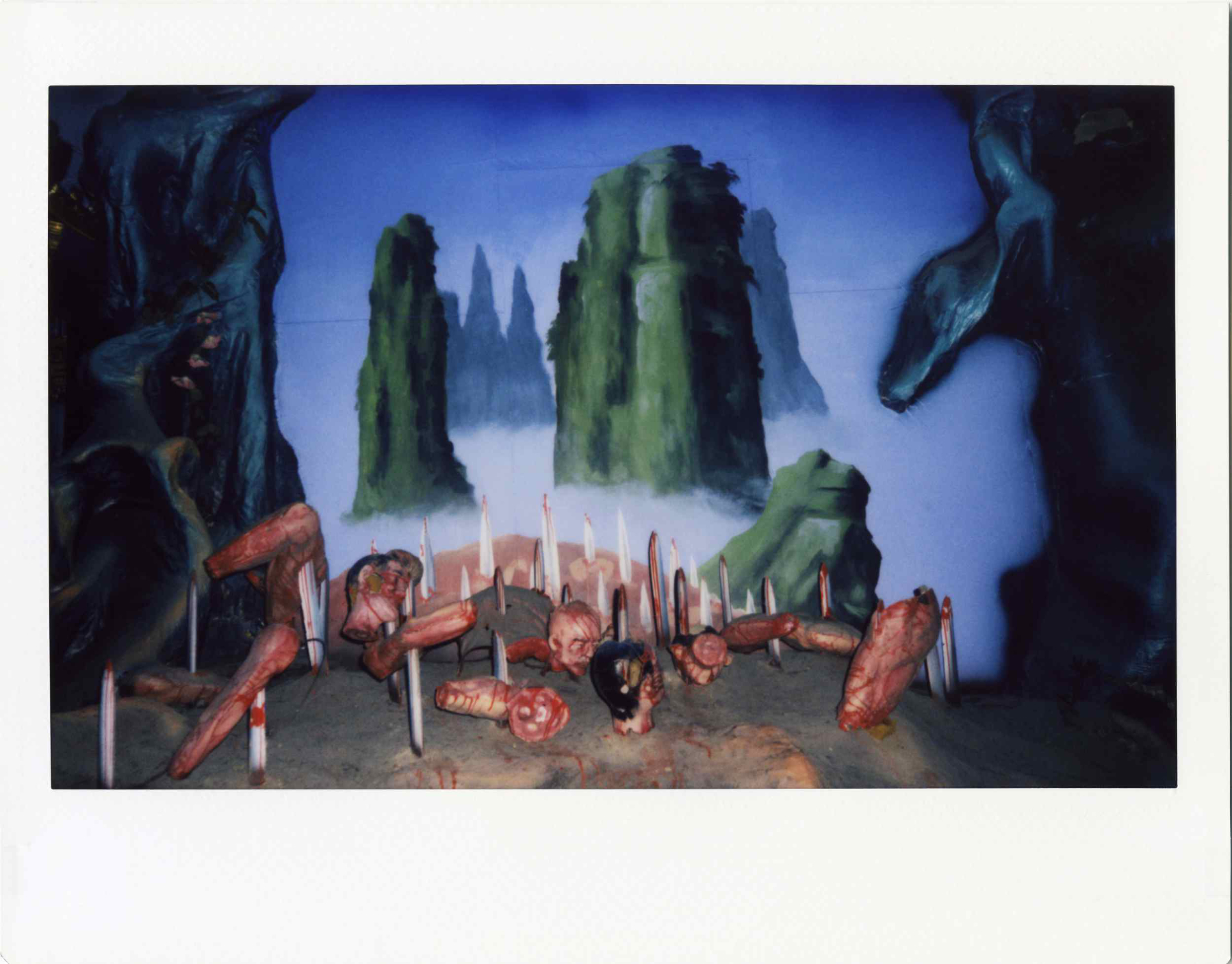 Dragged before the judges of Madous's hellish courts by ox-headed and horse-faced demons, each bedraggled figure falls to their knees and pleads for mercy. Motion sensors trigger shrieking staticky tape loops as crying children cling to their mothers. Others stand stoically transfixed. 
During the opening judicial proceeding, each hapless confessor has a karmic mirror thrust before their face. One's record must be confronted, and a succession of violent reprisals cannot be escaped. The torture will not cease until a coherent confession has been extracted and legalistic proceedings commence anew at each level. Through a gradual and excruciating process, a murky pool of guilt is refined into a transmissible narrative product. As eastern religion scholar Charles D. Orzech writes of the practice in his article "Mechanisms of Violent Retribution in Chinese Hell Narratives", "Information is the excuse, not the goal of torture."
No one is spared from the process. And all are guilty before being proven innocent. Above ground in the world of the living, priests, monks, nuns, folk practitioners, and a variety of different mediums attempt to "grease the wheels of bureaucracy with their ritual knowledge and with community offerings to obtain release for imprisoned souls".  
The lords of hell are not beyond receiving gifts, and there is an uneven efficacy to these rites of karmic retribution. Punishments are administered according to the crime, and sins are often gender-designated. The infernal bureaucracy is known for its occasional bungling, but the wheels of justice grind on.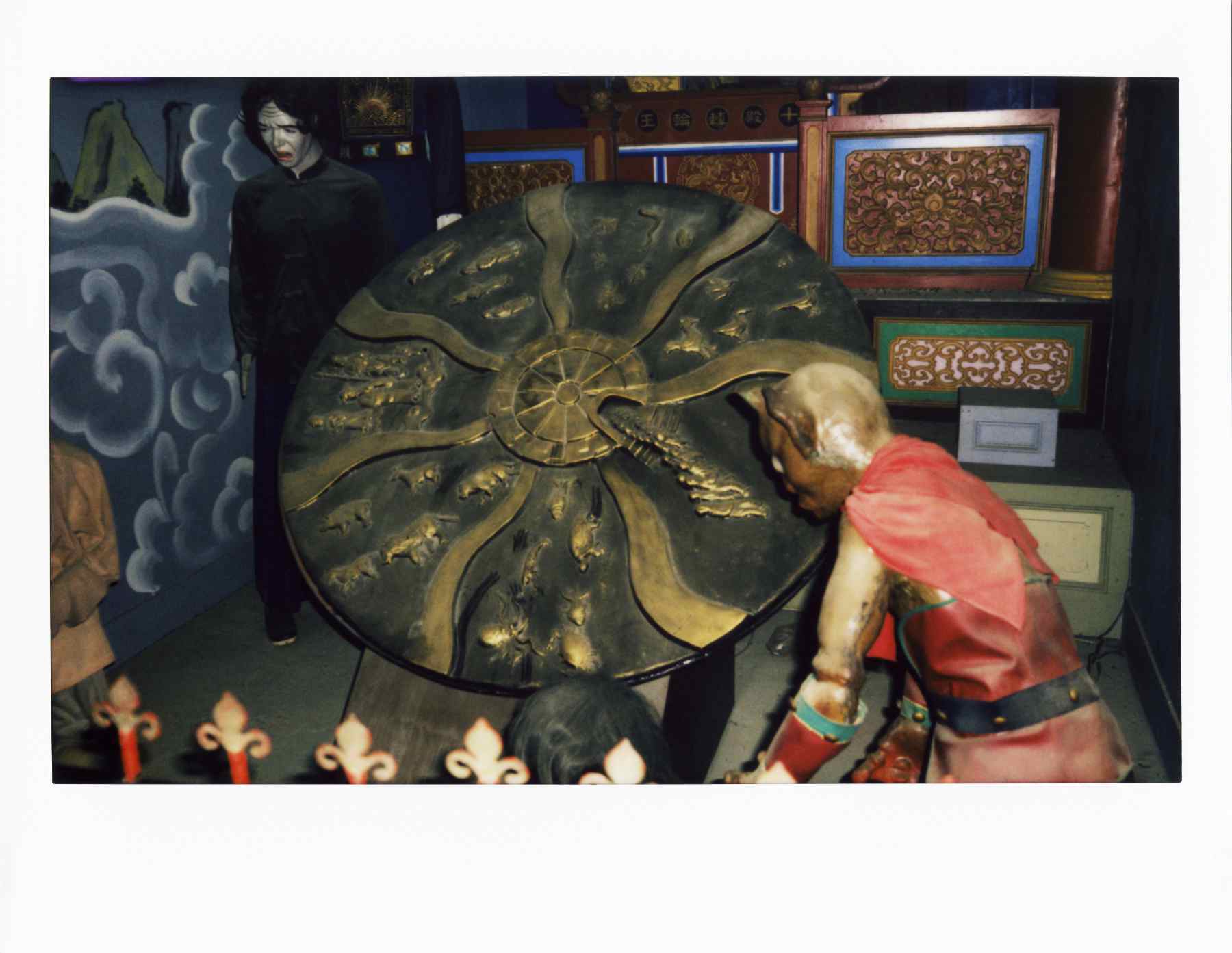 All mortals upon death must pass through the underworld, but this is a purgatory, not eternal damnation. At the last level, the wheel of fortune spins, designating the subject to its next life vessel, whether human, insect, or another animal. 
Meng Po, the goddess of forgetfulness, presents each mortified being with a cup containing the Broth of Oblivion. Upon drinking the celestial potion, all memories will be erased. The cycle of life and its societal interpretation continue on.  
Emerging semi-dazed from the depths of hell, a visitor to Madou may then choose to ascend into heaven, housed in the body of a giant dragon. But relatively speaking, this is a pedestrian affair that serves as more of a calm-down after the pitches of intensity experienced in the underworld. Clearly, hell is the main attraction.  
In this series of wide-angle polaroids, Yao Jui-Chung photographs Madou Daitian Temple's animatronic religious display and other similar depictions of hell from throughout Taiwan and Singapore. The images continue the artist's photographic treatment of Taiwan's religious statues, derelict buildings, temples, and amusement parks. Accompanying the works are texts describing various punishments taken directly from signs hanging within the display at Madou Temple.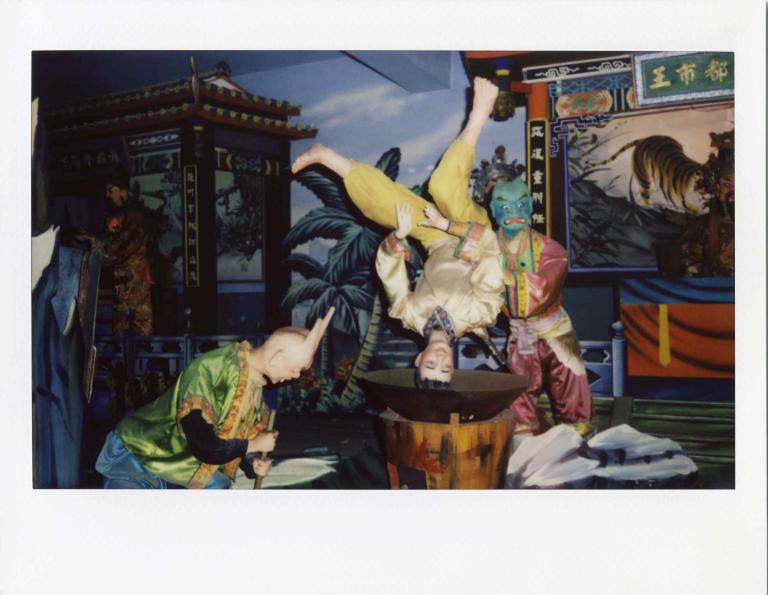 SIXTH LEVEL OF HELL: DRUG DEALERS, MAKERS OF ADULTERATED PHARMACEUTICALS AND WINES WOULD BE FRIED IN CAULDRONS OF OIL.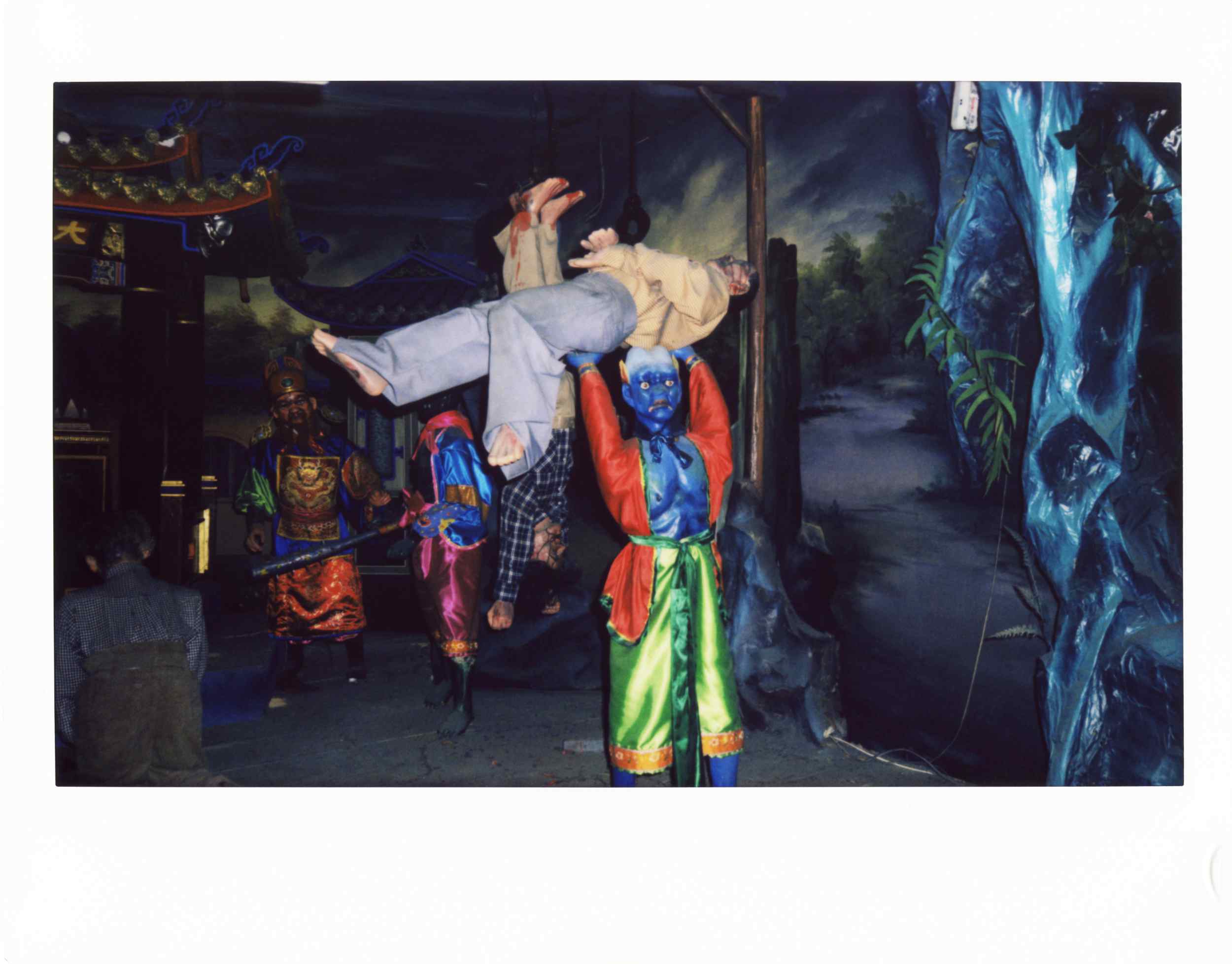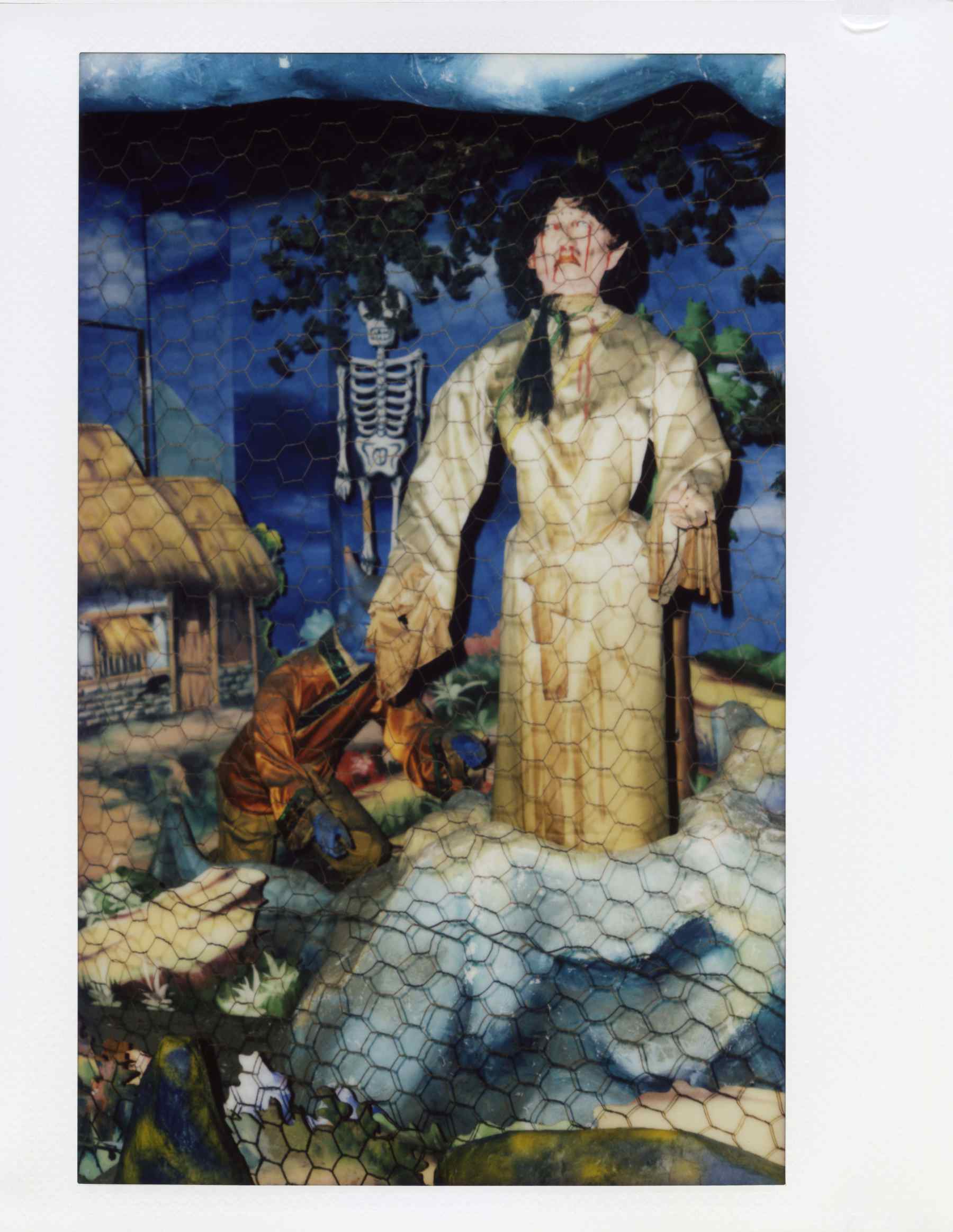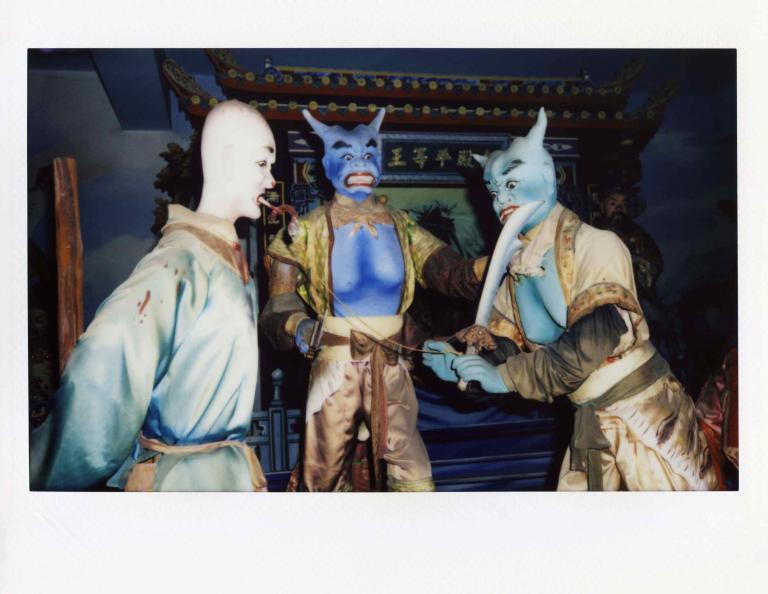 SEVENTEENTH LEVEL OF HELL: RUMORMONGERS, THOSE WHO MAKE FALSE ACCUSATIONS, AIDERS AND ABETTORS OF MANSLAUGHTER SHOULD HAVE THEIR TONGUES PULLED OUT AND THEIR CHEEKS GORED.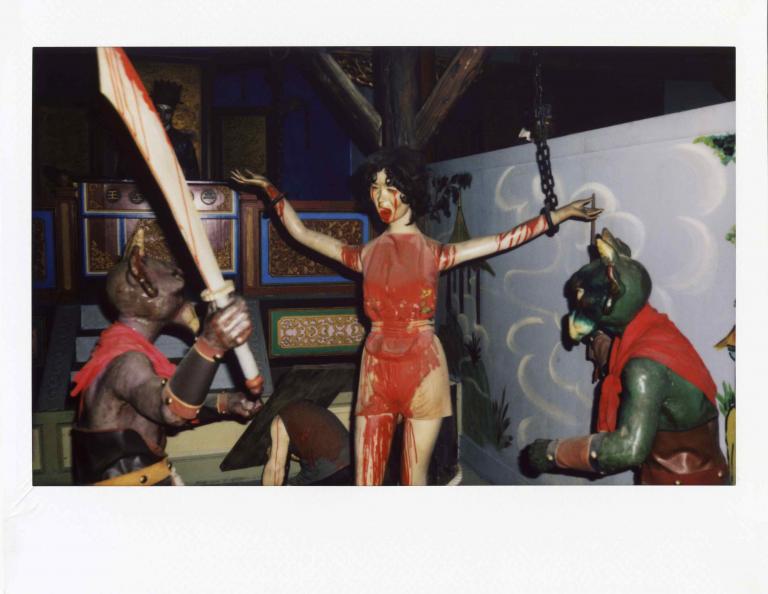 THIRTEENTH LEVEL OF HELL: WOMEN WHO WILLFULLY DISOBEY THEIR MOTHERS- AND FATHERS-IN-LAW WILL BE CRUSHED BY GIANT ROCKS/BOULDERS.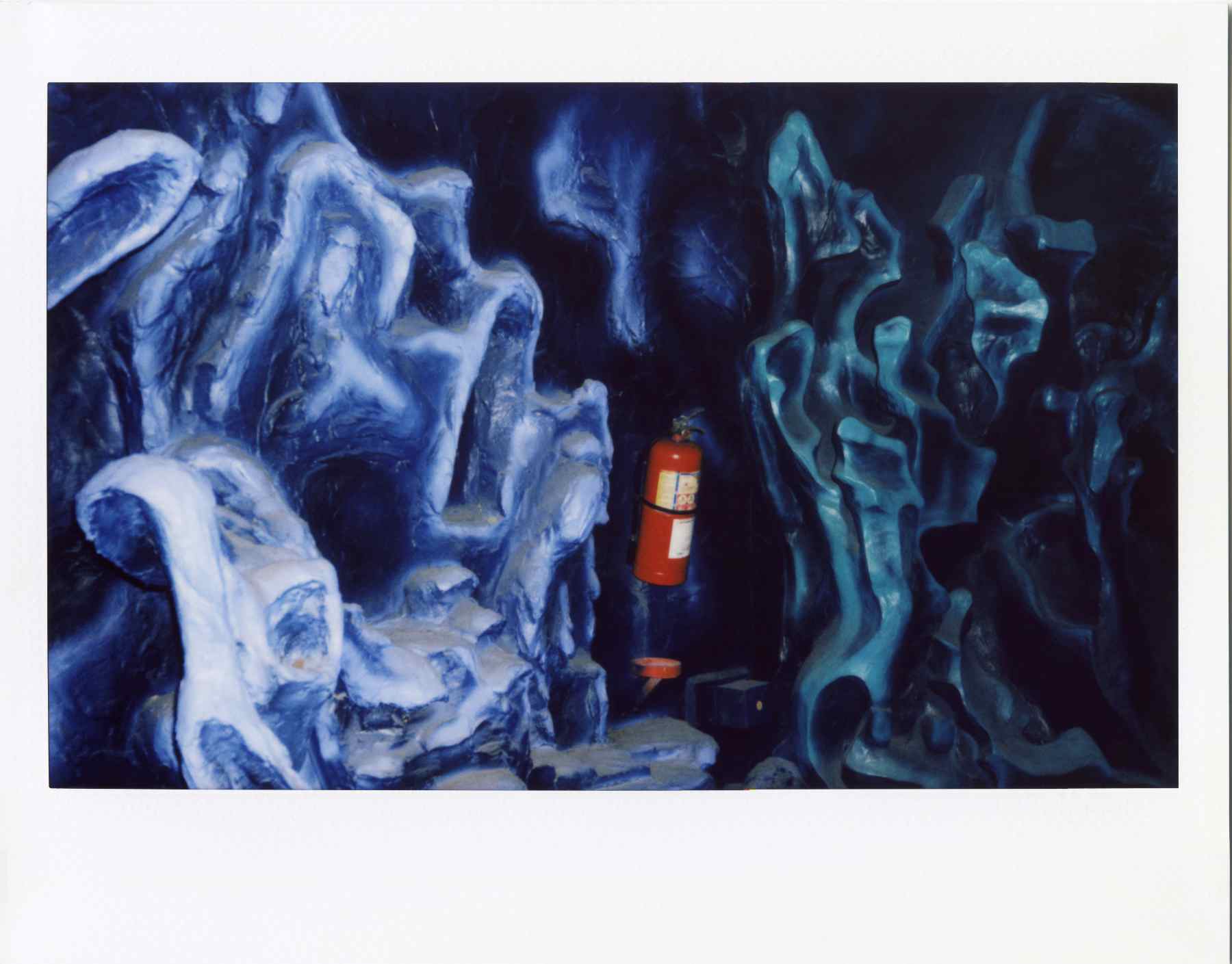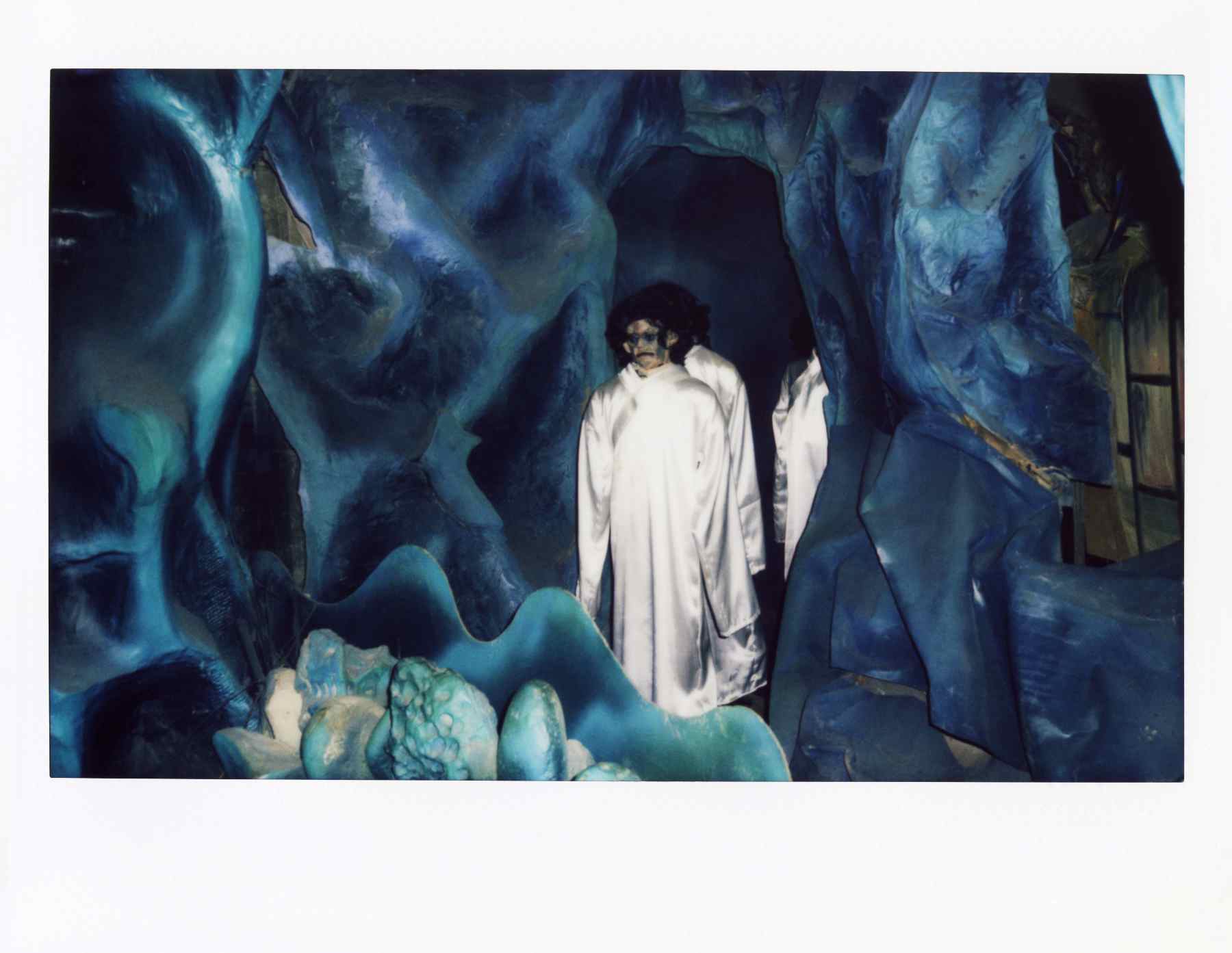 EIGHTH LEVEL OF HELL: THOSE WHO CUT CORNERS WITH ILLICIT MEANS FOR SELFISH GAINS SHOULD BE EATEN BY PREDATORS AND SNAKES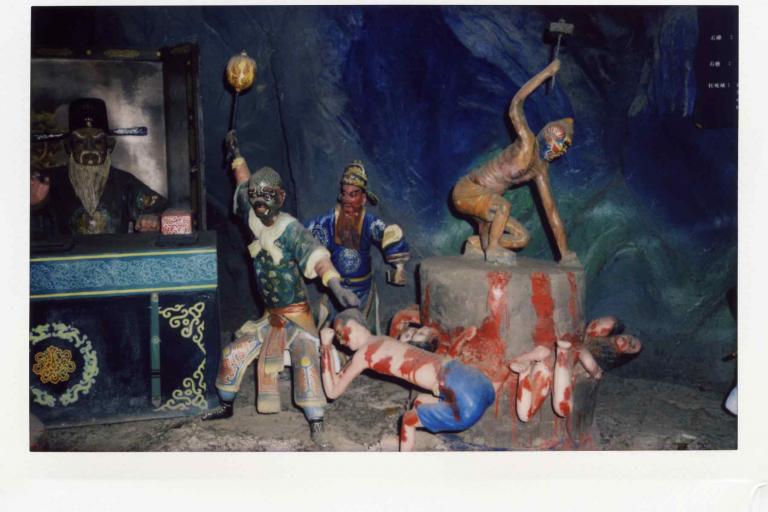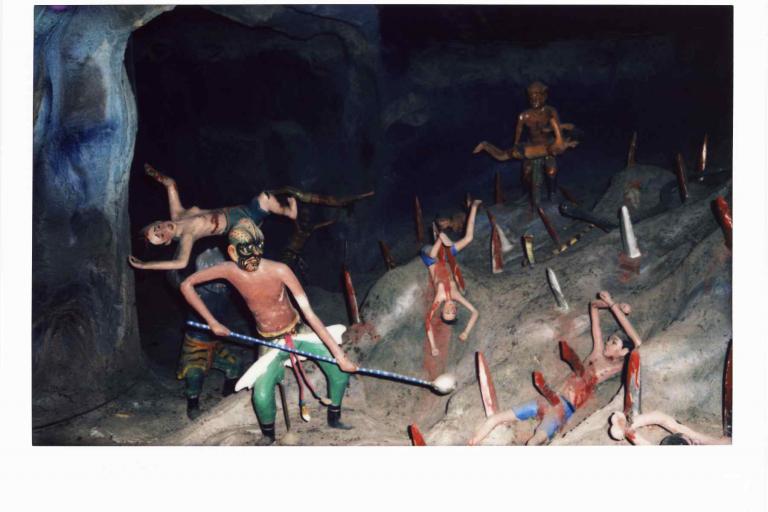 THIRD LEVEL OF HELL: THIS IS RESERVED FOR THOSE WHO ARE DERELICT IN THEIR PROPER DUTIES AND BULLY THE DEFENSELESS. THEY ARE PUT INTO A GRINDING MACHINE AND GROUND INTO A BLOODY PULP.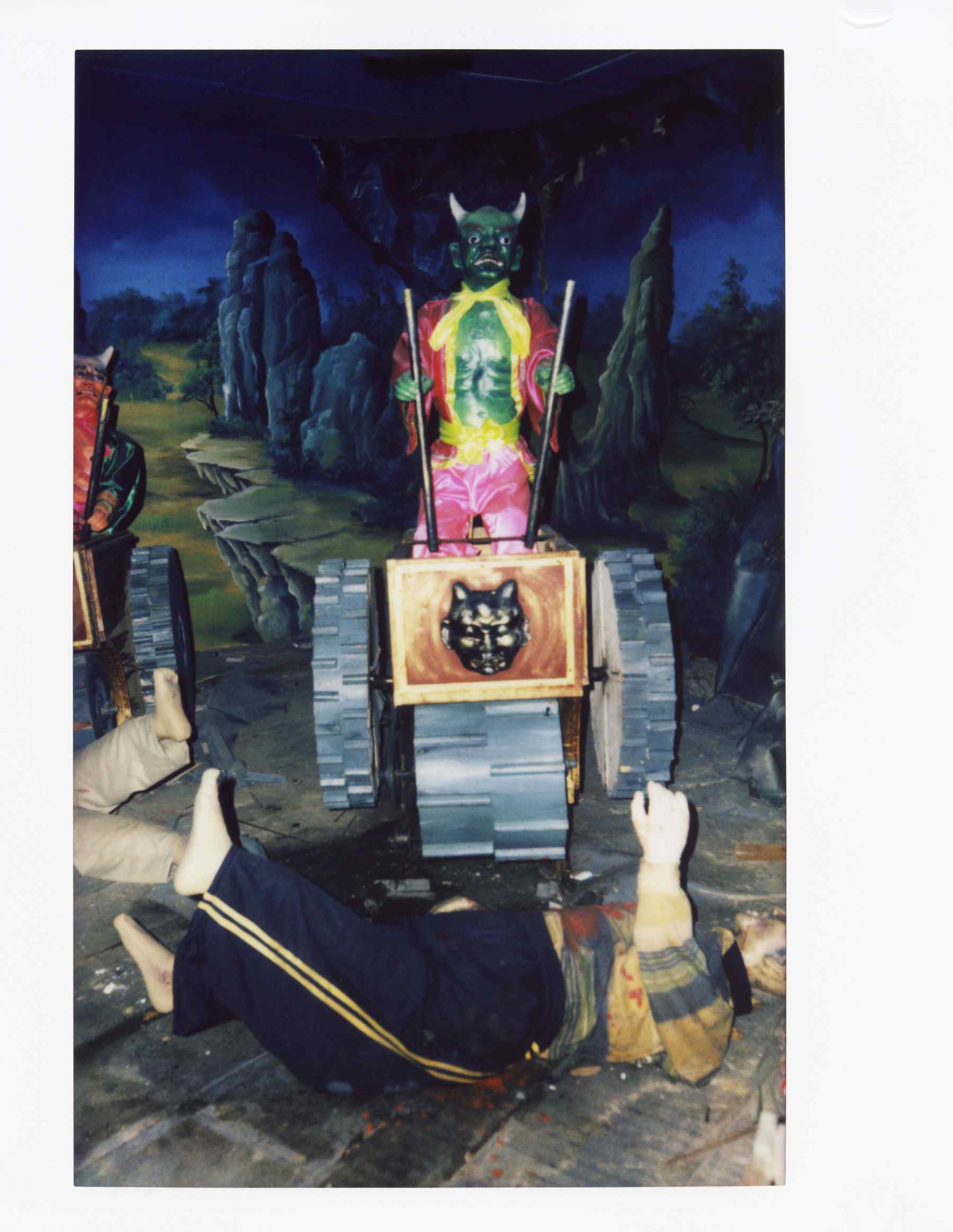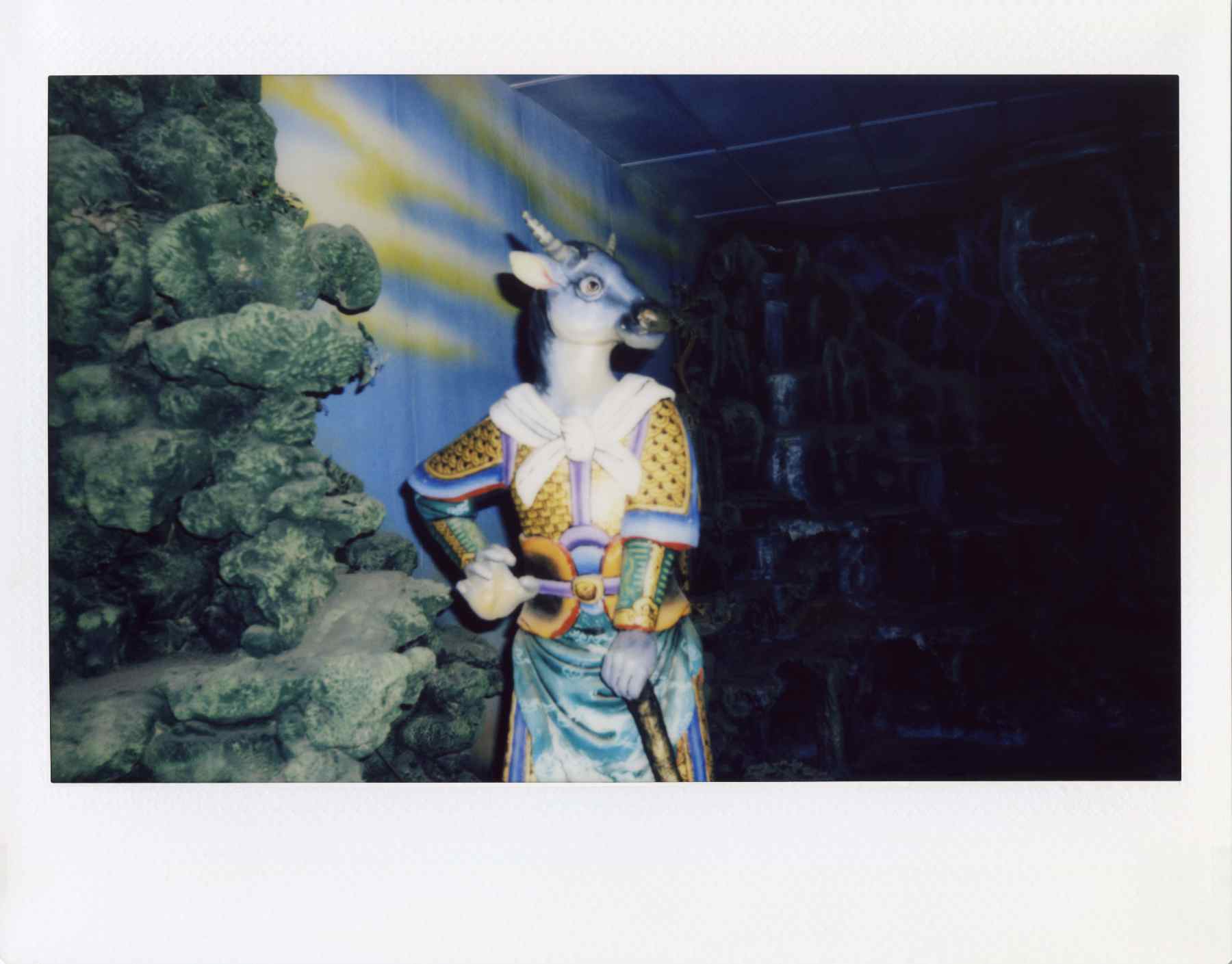 ELEVENTH LEVEL OF HELL: THIEVES, KIDNAPPERS AND CON ARTISTS ARE PUT INTO A GRINDING MACHINE AND GROUND TO A BLOODY PULP.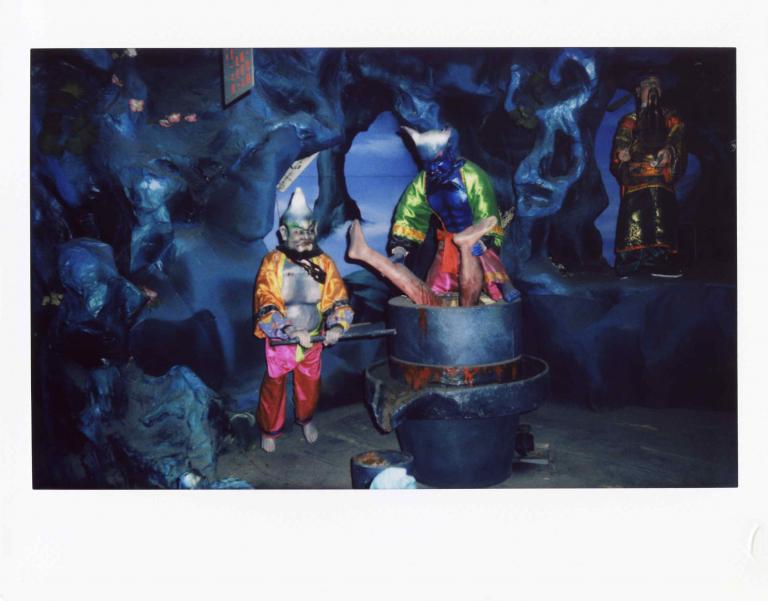 TWELTH LEVEL OF HELL: THE FOUR LIMBS OF BANDITS, MURDERERS AND HIGHWAYMEN ARE SAWED OFF.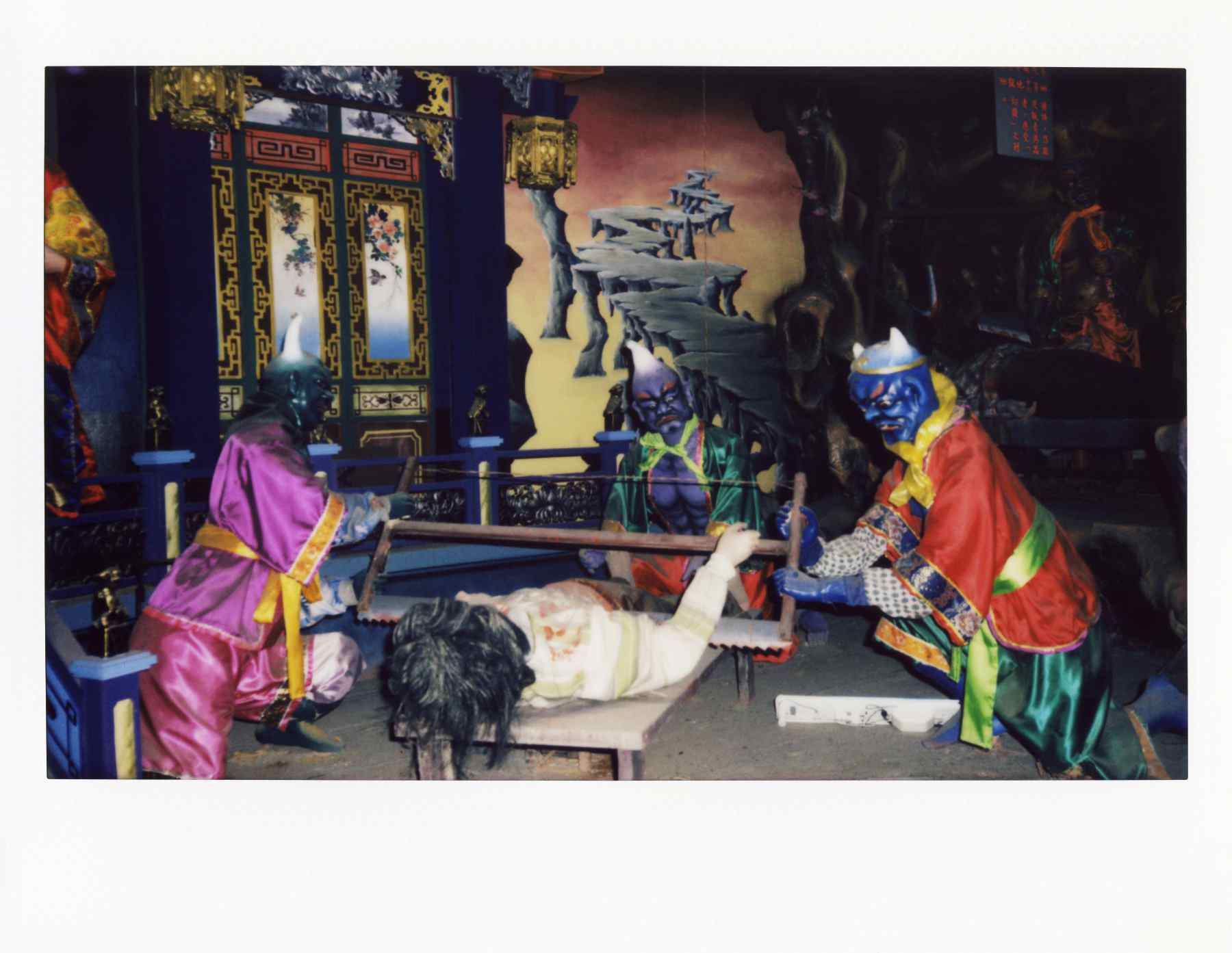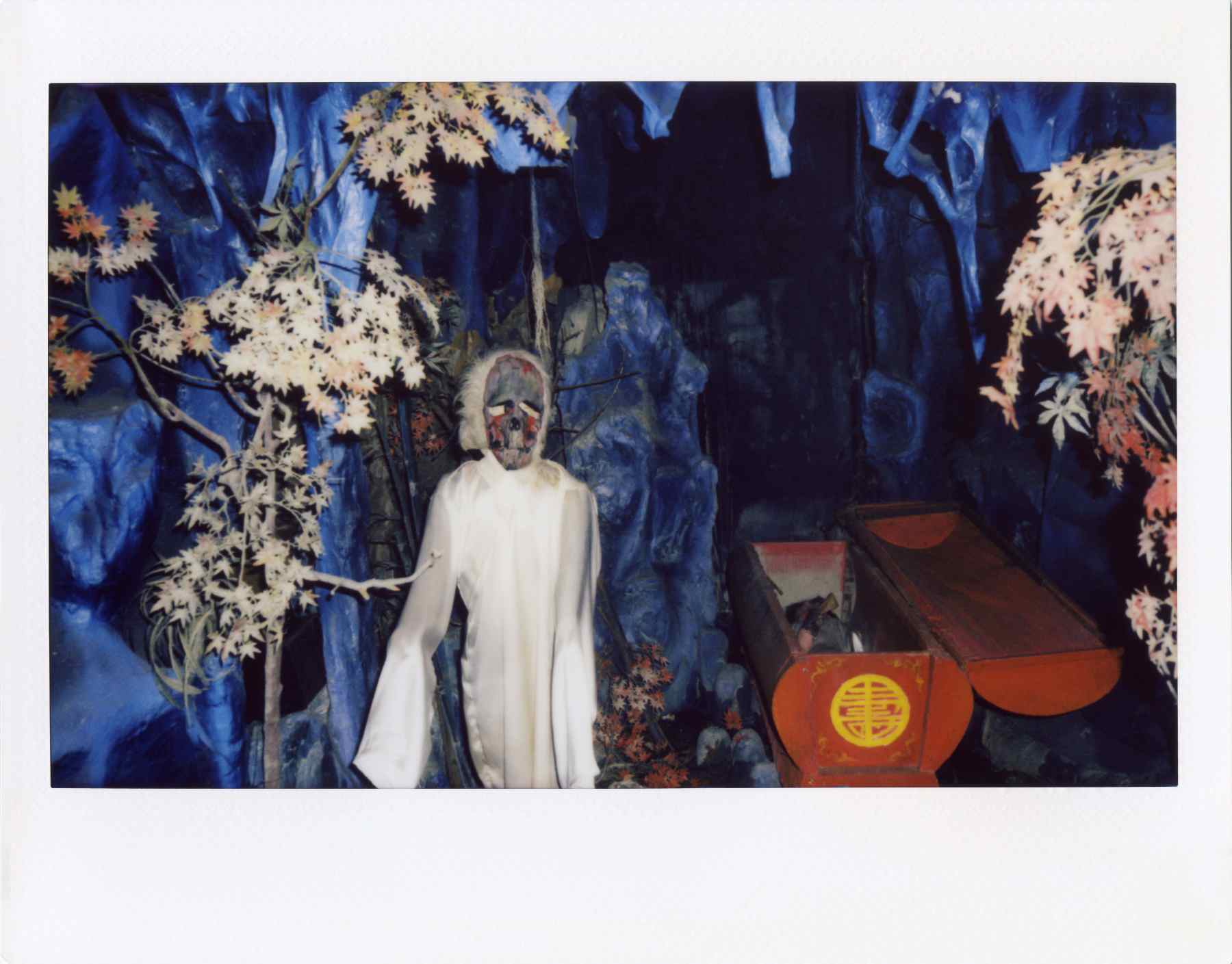 SECOND LEVEL OF HELL: CORRUPT OFFICIALS WHO ABUSE THEIR POWER AND TORMENT AND BADGER THE PEOPLE SHOULD BE DECAPITATED IN THE "TIGER HEAD" TORTURE.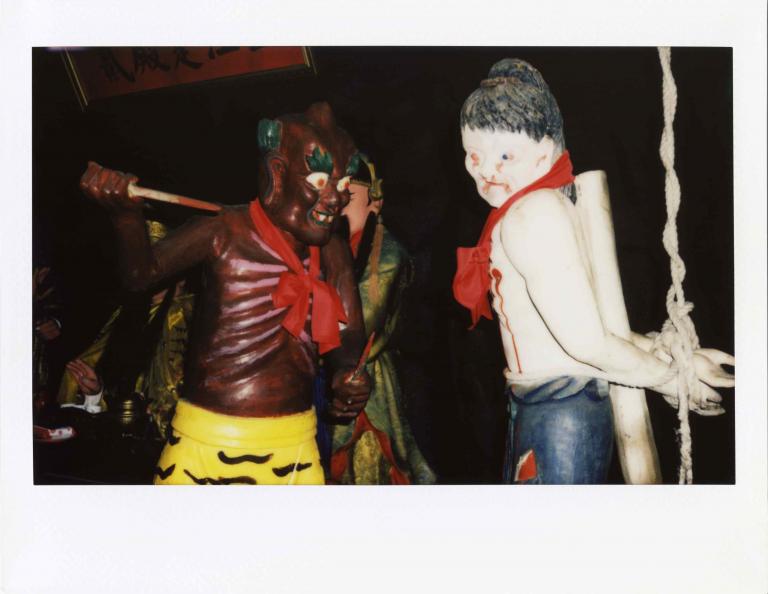 FIFTEENTH LEVEL OF HELL: SWINDLERS OF MONEY AND THOSE WHO CAUSE THEIR VICTIMS TO COMMIT SUICIDE THROUGH DROWNING OR HANGING SHOULD BE TORTURED WITH DISEMBOWELMENT BY HAVING THEIR GUTS CUT OPEN AND BOWELS REMOVED.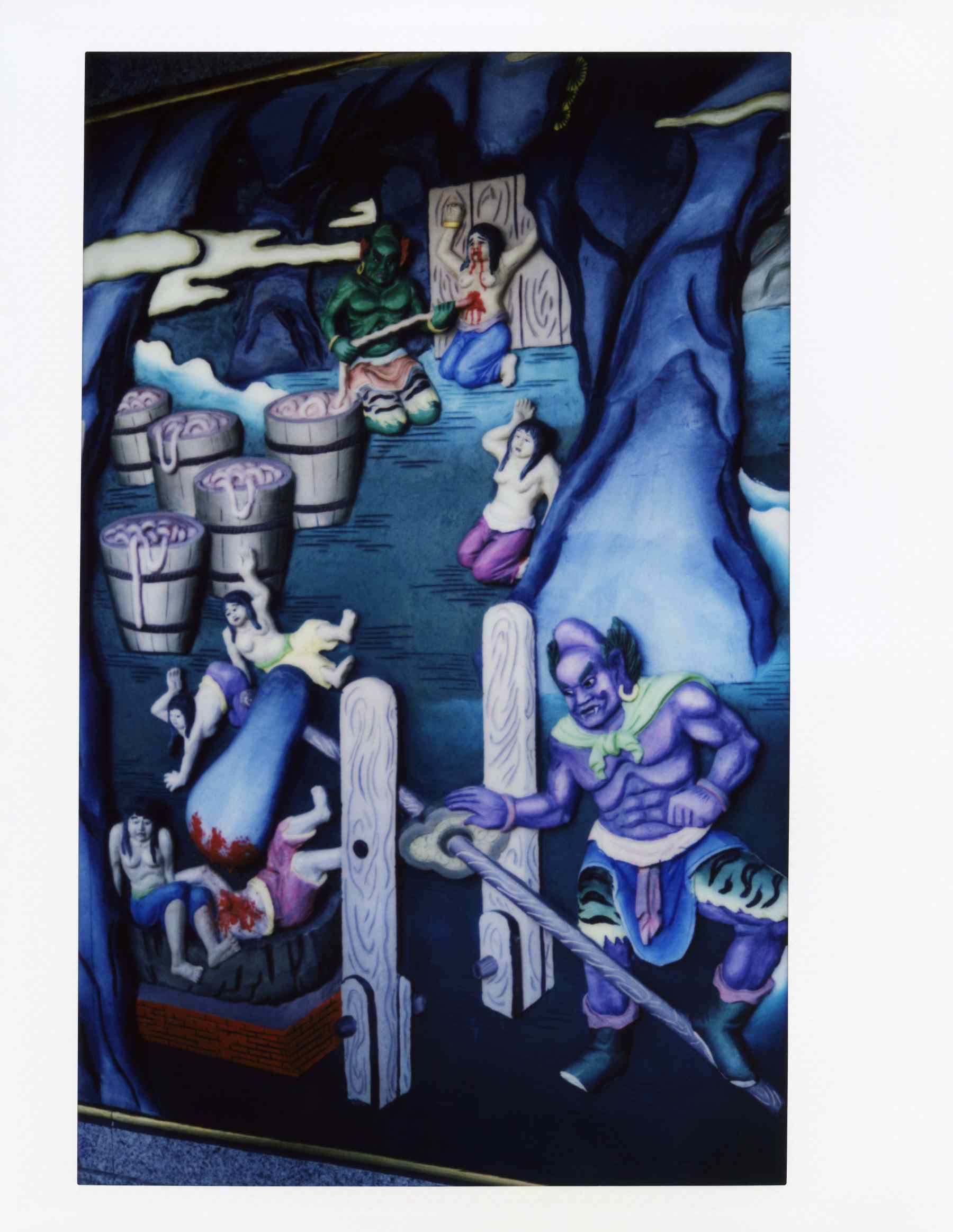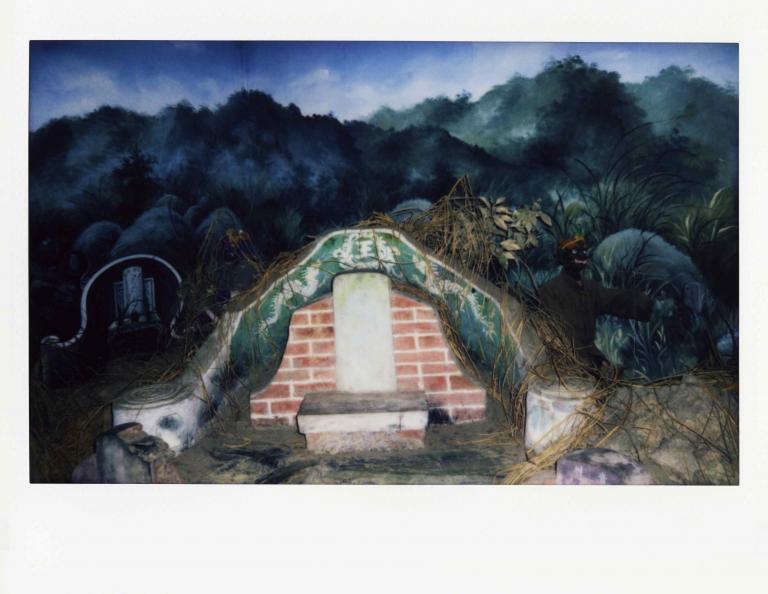 EIGHTEENTH LEVEL OF HELL: AFTER SINNERS DRINK MENG PO'S "TEA OF OBLIVION", THEY ARE GIVEN A CERTIFICATE TO RETURN TO THE WORLD OF MORTALS IN THE FORM OF AN INFANT THROUGH "SA SĀRA".