For 30 years, The Lab has served as a cultural landmark for experimental and avant-garde music in San Francisco as an 'alternative multidisciplinary art space'. The Lab's recent offerings run the gamut of extreme sound art, ranging from noise brunches and organ-centric live film scores to all-out dance parties and the full-body tactile subharmonic experience of Infrasound. In 2013, Wang Fujui, Samin Son, and Betty Apple took over the space for the  White Fungus Issue 13 release event.
On August 1st, former Berkeley Art Museum assistant curator Dena Beard took the reins as executive director.  We checked in with Dena about her philosophy of bringing the space back to its roots while acknowledging its history, her thoughts on art patronage in the age of tech gentrification, and turf dancing.
White Fungus: I read that you worked with Trevor Paglen, a unique hybrid of an investigative journalist and experimental visual artist. What kind of project was that?
Dena Beard: I worked with Trevor Paglen pretty soon after I started at the [Berkeley] Museum, under the oversight of curator Elizabeth Thomas. Trevor is an extremely disciplined artist, and his project was well-conceived in advance of the exhibition. We did help fabricate a rotating globe for his 3-D projection of US spy satellite activity, which was quite fun! He is an artist that manages to slip between the lines of many professions. As a result, he finds ways of rendering visible our often camouflaged police state.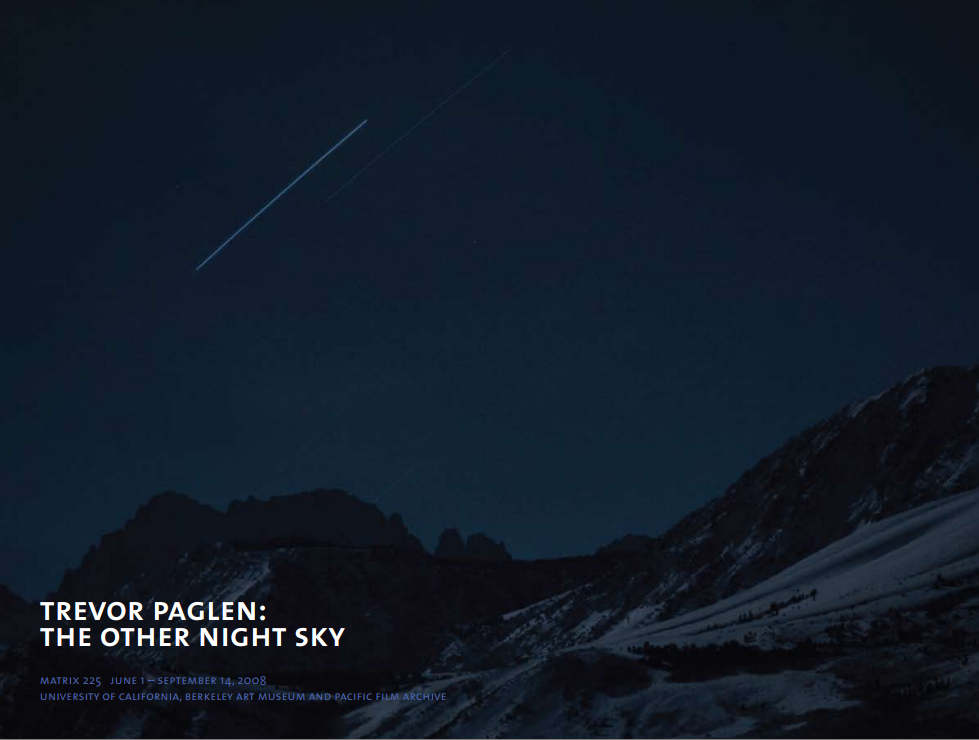 Dena Beard: I've had the privilege of working on over 50 projects with a few different kinds of art spaces. These have ranged considerably, from the Barry McGee mid-career survey, which involved a 50 night/day installation in the BAM/PFA galleries, to a very quiet and beautiful Apichatpong Weerasethakul video installation. My favorite projects are the ones that changed me considerably and spurred on new directions in my own curatorial practice. One of my favorite projects was one of the smallest —Taking Up Room on the Floor — which was held in an artist-run space, the Royal Nonesuch Gallery. Walking around Oakland in early 2011, there seemed to be tangible energy in the air–my neighbors were seething with disenfranchisement, but they were also dancing. An Oakland dance style known as TURF (an acronym for Taking Up Room on the Floor) circulated widely on YouTube, and hip-hop dancers from France, Indonesia, and Mexico responded with their own videos, appropriating and refining TURF techniques.
In the early 1970s, I learned that dance crews helped gather crowds at Black Panther Rallies, and saliently, TURF draws from this history, reclaiming public space with active, bodily presence. I created an exhibition that combined the performances and stories of Oakland dance crews, old and new, with work by Francis Alÿs, Natalie Bookchin, Siobhan Davies, Anna Halprin, Bruce Nauman, William Pope. L, and Yvonne Rainer that deployed comparable tactics. The project resulted in workshops, performances, and a video essay that considered strategies of occupation in the artist studio, on the dance floor, through the Internet, and finally, as they spilled out into public space. TURF dancers took over the street outside the gallery, and two years later, these same dancers inspired me to undertake the final restaging of Anna Halprin's tour de force of postmodern dance, Parades & Changes. Parades & Changes will always fuel my way of thinking about the creative process.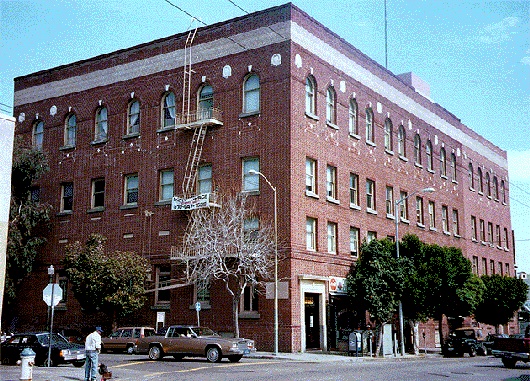 White Fungus: I've seen some very memorable shows at the Lab over the years, like Scott Arford's sequenced TV tube oscilloscopes. What are some of your favorite or exhibits or performances at the Lab?
Dena Beard: We hope to do more of that! Actually, we are planning an event with Scott Arford that exhumes some of the sound performances from The Lab's archives. I've enjoyed so many exhibitions and performances at The Lab, most notably performances by Aaron Dilloway and Scummerai, Gerritt Wittmer, Chris Corsano, and Bill Orcutt, and an exhibition on the ceiling with work by Aaron Finnis, Amy Ho, Cybele Lyle, Daniel Konhauser, Emma Spertus, Zarouhie Abdalian & Joseph Rosenzweig.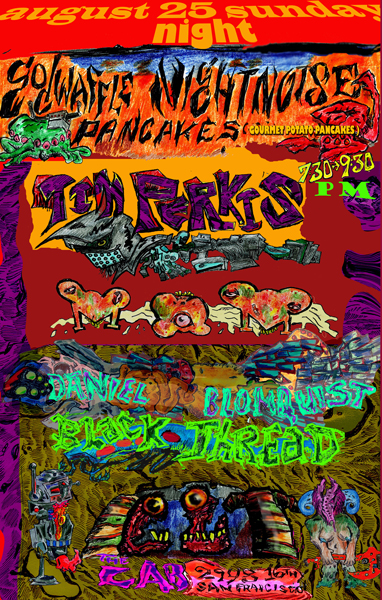 White Fungus:  Now that you're in charge at the Lab, what can we expect in the future?

Dena Beard: I'll be bringing in a more diverse program. There will be one or two very well-selected sound shows a month, through Godwaffle Noise Pancakes and other outlets, but there will also be a strong exhibition program featuring 3-4 large-scale artist commissions per year interspersed by film/performance/literary events. Next year I hope to launch the exhibition program, which will present three to four large-scale commissions by artists who work on-site, in residence, for two months before actually showing the finished work. The point is that the process is as important as the product — I want audiences to be inspired by new ways of working, not just the thing itself.
Large Quote
"the culture of experimental music has been tightly configured around the white male perspective, and the bro culture at shows can still be overwhelming, and a bit ridiculous" - Dena Beard
White Fungus: Will there be major or minor differences from what we know of the Lab?
Dena Beard: The space will undergo a major renovation. I want to knock down the walls and ceiling, clean up the floor, returning The Lab to its original raw identity as a union meeting hall. The Lab, as a platform, will show this kind of critical work, refusing to domesticate art into objects of consumption. I hope that we can constantly refuse stagnation, refusing the known modes for the sake of discovering the unknown.
My first phase of programming (September–December) will try to embed this ethos into every facet of the organization. The first project takes up ideas of artistic labor and labor generally and will happen alongside the 100th anniversary of the Redstone Building, dedicated in 1914 as San Francisco's Labor Temple. The Lab housed the first meeting and vote for the 1934 general strike, where the forty-hour workweek gained its first victory. In September, as we renovate the main space of that meeting hall, I want to think about how artists belong to a newly emerging labor force, one that is driven by work that is without health care benefits, safety nets, is underpaid, part-time, contingent, unsustainable, and risky. How do we redefine art as work done out of necessity? How do you value the work of an artist who does not leave an object behind? The raw space opened up once again as the meeting hall of the Labor Temple will be shown as the afterimage of that work. Labels will be affixed to blank walls describing the invisible labor required to create a space such as this.
Since 1984, when it was founded by a bunch of rebellious, independent artists from SF State, The Lab has actively sought out confrontation with the established system of showing art. The Lab has exhibited the work of extremely young artists, had live cinema events, kinetic art shows, and parties — it reflects and produces more of a social dynamic and a way of life than merely adhering to the rigid paradigms of institutional art. Following the labor show, I plan to host a series of alternative archiving projects — exhumations of the spirits of Maria Nordman, Bruce Conner, Tom Marioni, Achilles Rizolli, and others who define the vernacular history of this city. From that foundation, we will launch The Lab's 30th Anniversary party, a telethon that engages many of these key players in an around-the-clock celebration of all of that Bay Area weirdness. The final project of the first phase is launching our new website, which will be concurrent with an exhibition that explores the context and derivations of digital art in the physical realm. I hope that the website will become a forum for discourse and discovery, critiquing and renegotiating the physical space.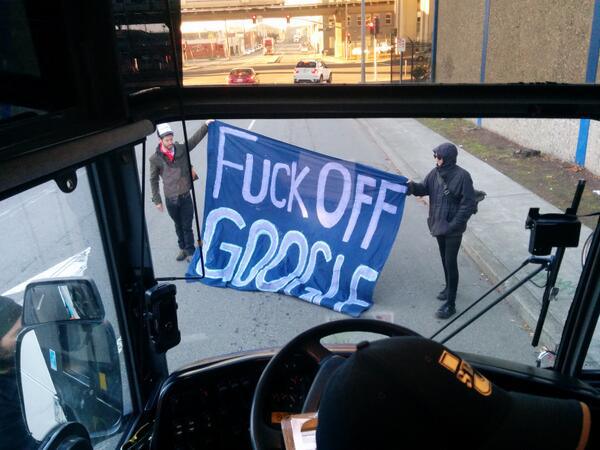 White Fungus: We've seen an upsurge in awareness among the general population of San Francisco what kind of effect the tech sector is having on the city. Has the influx of Silicon Valley money in SF had an impact on activities at the Lab?
Dena Beard: Great art problematizes capital, either directly or indirectly, and sometimes that isn't what people who aspire towards capital want to see. Fundraising amongst tech workers is quite difficult, perhaps only because it's a very young industry — the tech community hasn't yet figured out how to leverage art for profit, which we see in Europe and New York.
Regardless, I have been in numerous panel discussions and arguments on this subject. Still, my stance remains that technology creates systems for more effective production and art dismantles those systems to inspire affective thought.
Great cultures have historically relied on a balance of those sensibilities — the industrial revolution was not a sexy time for civilization. Yet, the Haight/Ashbury sixties also didn't prove to be terribly livable. What we are striving for is critical balance, where the machinations of industry are kept in check by our own ability to transform in the face of people and new experiences. I don't think even the most rabid capitalists are exempt from this desire for transformation, and ironically, I've found many to be very open to taking risks and seeing new things, sometimes even more so than members of the arts community. It's a funny paradox, in many ways.
White Fungus: Avant-garde and experimental art in the Bay Area used to be mostly on the fringes and dominated by men, but over the last decade or so, we've seen aspects of the scene be embraced by more of the mainstream, and frequently you will go to these types of shows with a large percentage of women in attendance, what are your feelings on this?
Dena Beard: I love it that you've noticed this! I think feminist women and men have made enormous strides in making this world safer to be out alone after dark, which normally was the privilege of straight white men. Curators and artists are taking notice that these unofficial viewpoints contain a trove of new unexplored richness. That said, experimental music culture has been tightly configured around the white male perspective, and the bro culture at shows can still be overwhelming and a bit ridiculous.

White Fungus: Do you see any value in keeping this world 'underground'?
Dena Beard: Keeping the work alive means constantly introducing new voices, especially those outside the scene.
Interview conducted by Robbie Martin
Robbie Martin founded RecordLabelRecords.org, makes music/noise as Fluorescent Grey, contributes to MediaRoots.org, and appears on Abby Martin's RT TV Show 'Breaking the Set'